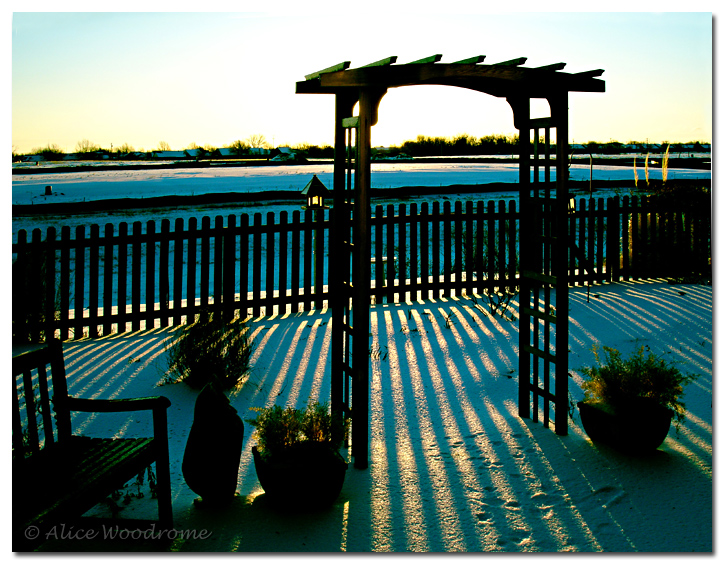 The year started with some much needed moisture, but also with prolonged freezing temperatures. It will be interesting to see if some of my zone pushers make it.
We put up a bird feeder outside the back fence to take the place of the martin house, which proved to be too frustrating the last two growing seasons.
During the few warm spells during winter, I helped my sister design her new back yard and get her flower beds ready for spring. I also ordered more daylilies for myself, even though I have no more room for them. I am afraid that I have become obsessed with daylilies.