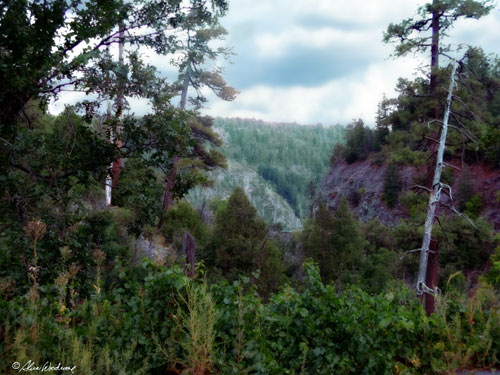 It was dusk as we got close to scenic Flagstaff, a lovely mountainous area with forests.
Not realizing that Arizona does not recognize Daylight Savings Time, we slept a little later than we intended, but we had the car gassed up and were on our way by 7 AM.

Our GPS, which we call "The Divine Miss G" took us on a different road from the scenic route marked on the map. Since we did not want to waste any more time going back, we let Miss G lead us onward. It was pretty scenic anyway.