Lake of the Ozarks Sister Trip - Log
Day Six - Monday: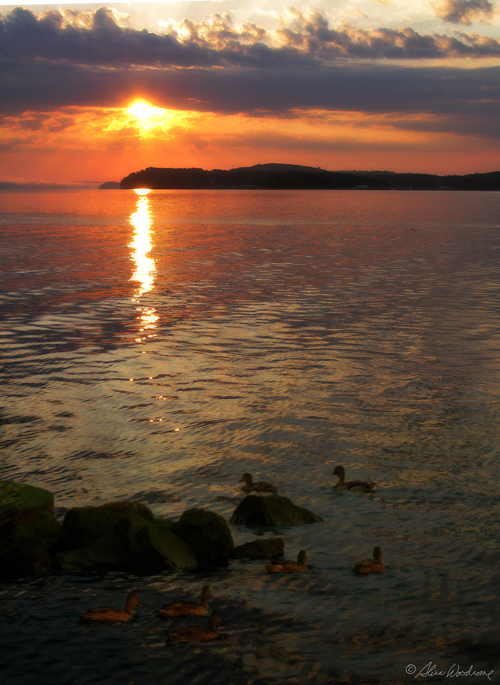 Our last sunrise at the lake was spectacular. We lingered on the dock in the gazebo as long as we could. Each of us told the three favorite things about our vacation. Erik liked meal times best -- the food and the company. I liked the sunrises best. I think Kathy's favorite was the Katy Trial. Those three things were the top three for all of us except Chris. She liked the spring best, but didn't include the sunrises on the gazebo in the top three. We all agreed it was a great place for a visit and we all had a wonderful time.
It was hard to say goodbye, but after a brunch of leftovers, we packed our bags and locked the doors a few minutes before the official eleven AM check-out time. We all headed home our separate ways.
The sky was beautiful as we drove southwest toward Oklahoma and the time passed quickly while we talked about the great vacation that was drawing to a close.
We were splitting the drive home into two days because we hadn't wanted to leave our cottage at the break of dawn. We made a reservation at a Bed and Breakfast in the little town of Coweta south of Tulsa where we had stayed once before. Next