Lake of the Ozarks Sister Trip - Log
Day Five - Sunday: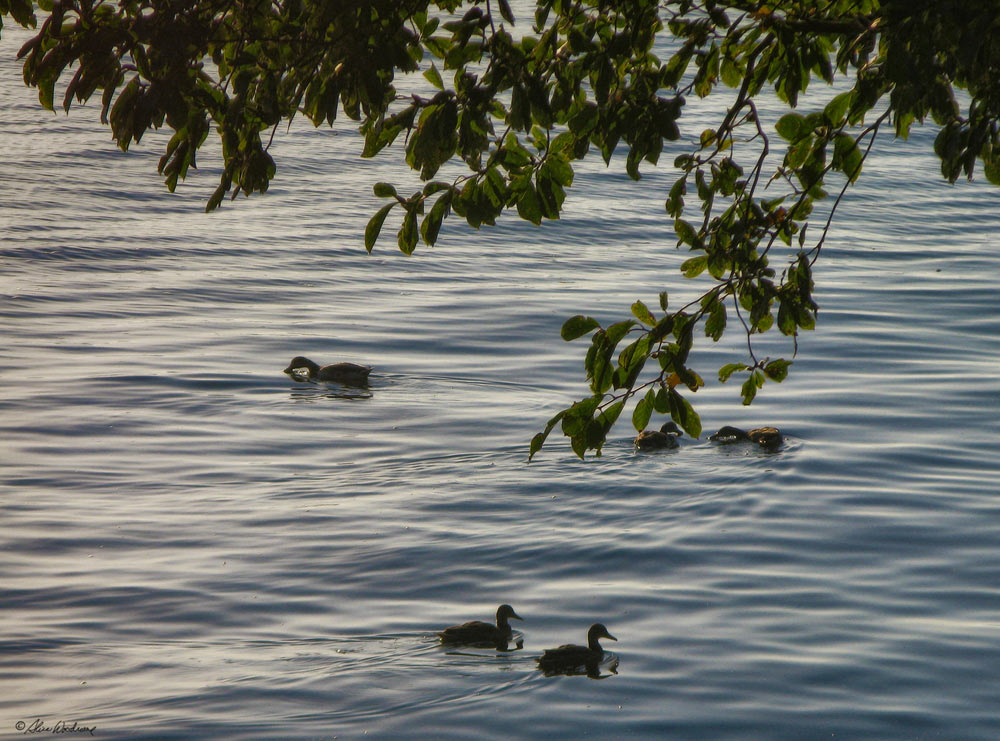 The sun came up in a clear sky on Sunday. What a treat it was to watch the sunrise every morning over the lake. It was my favorite part of our vacation.
We didn't plan anything for our last full day at the lake. Just lounging around the cottage and making our daily trip to the grocery store seemed quite enough. We made quiche and had it with Walt's Champagne Salad and sliced tomatoes from the Amish Market. It was a great lunch. We really did enjoy fixing our meals, and we all agreed that we were eating very well.
Karen, a good friend of Erik's who works at the Willmore Lodge, came by after lunch with her sister, Jean, for a visit. They live on the lake and are very nice people. We played Farkel with them that afternoon.
None of us had had much exercise that day, so we took a stroll around the neighborhood, then to a church we had passed every time we went anywhere. It has a grave yard right next to it and Chris loves old cemeteries, so of course, we had to go.
That night we fried catfish and ate it with sliced tomatoes and red cabbage slaw. It was one of the very best meals we had at the lake, in my opinion. We played games again until bedtime. Next