THE DUNGENESS NATIONAL WILDLIFE REFUGE
Our Morning on the Olympic Peninsula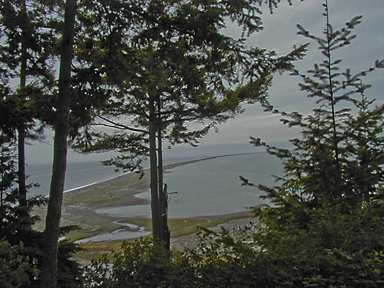 On the morning of our last day in the great Pacific Northwest we visited the Dungeness Spit in the Dungeness Wildlife Refuge. To me it looked like a sand bar that stretched on forever, but I couldn't deny that it possessed a stark beauty that captivated me entirely. I sat for a long time on the rocky beach staring toward the horizon not realizing my companions were ready to go. It was just the beginning of a wondrous day on the Olympic Peninsula.
Click on any image to see a larger version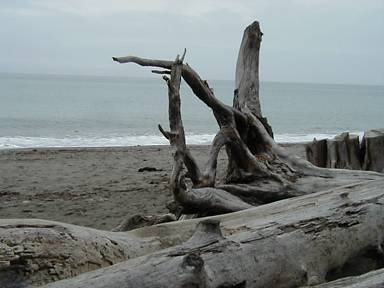 ---
That last day, it seemed like every place we went topped the last. We had to stop several times along the road to look at an unexpected masterpiece of nature like the one below. We were hoping to spot a bear there. It seemed the perfect place to see one fishing in the rocky stream.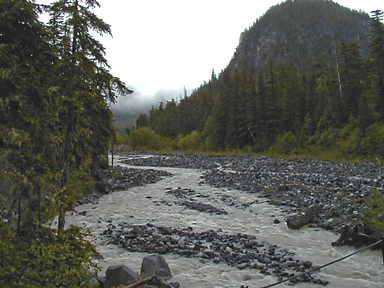 ---
The Images and writings contained in this web site are copyrighted and may not be used for any commercial purpose without the written consent of Alice Woodrome.